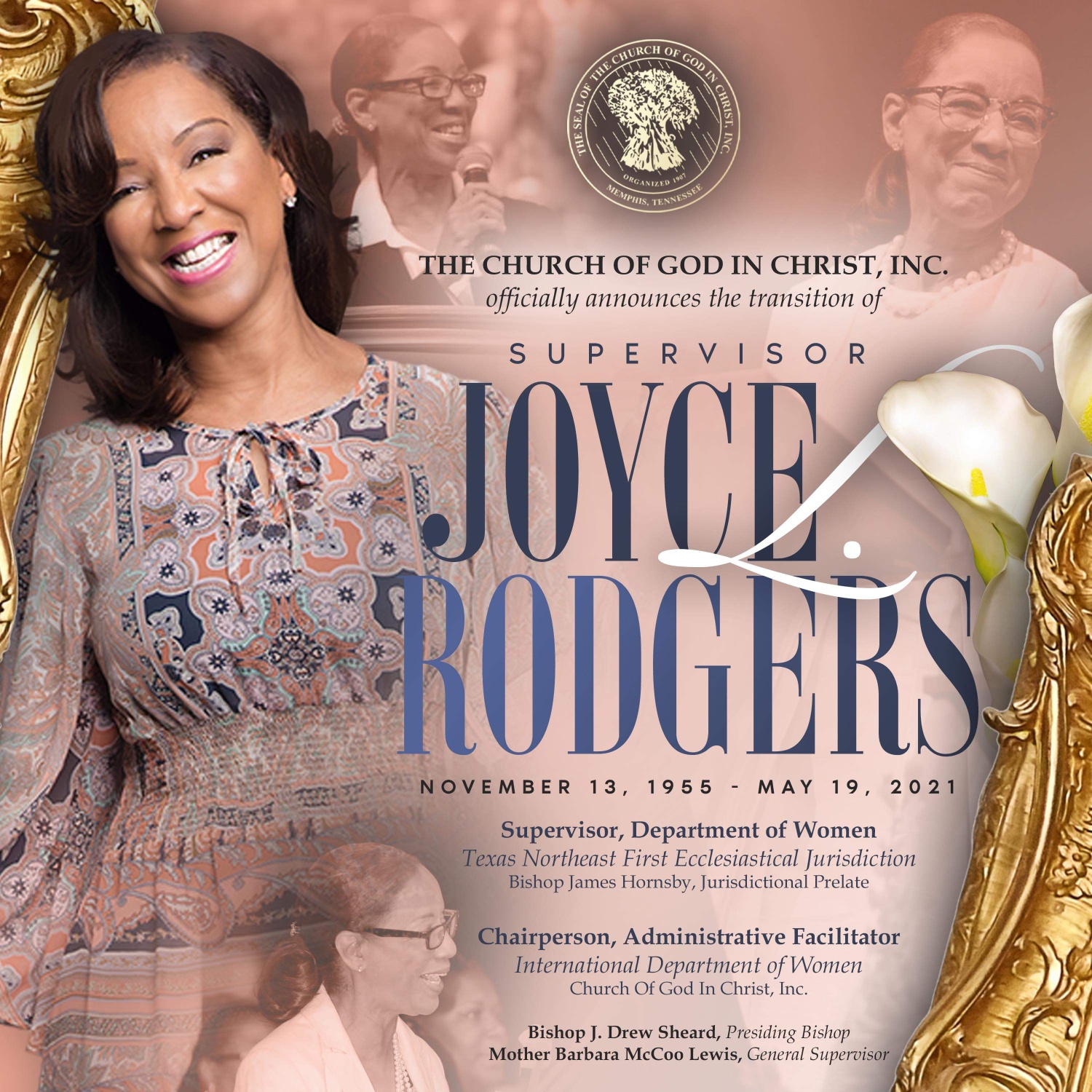 Joyce Rodgers, evangelist, speaker, author and founder of Joyce Rodgers International and Primary Purpose Ministries Inc. died Wednesday at the age of 65 after battling an undisclosed illness.
In a social media post, the ministry announced the "peaceful transition" of its founder, saying, "Today, we honor and celebrate the life of this extraordinary woman who has gone on to receive her reward. May the God of peace be with the Timmons family; our friends and partners of this ministry and the countless lives she touched around the world."
The announcement comes just days after Rodgers was installed as the supervisor for department of women for the Texas Northeast First Ecclesiastical Jurisdiction. Prior to taking that post, she served as the chairperson and administrative facilitator for the International Department of Women.
Born Nov. 13, 1955 in Texas, Rodgers started her illustrious ministry career serving in the children and youth ministry. She was described as a life-strategist who coached "women and young girls on how to achieve success on God's terms," according to the ministry website.
Click here to read more.
SOURCE: Charisma News, Nadia Joy Schult